💋 PENNY Barber, YOUR FAVORITE Kinky MILF 💋
This is the place to get videos of me, Penny Barber, indulging in my personal kinks, taboo role play and ABDL. While I mostly play as a Mommy, I also like to assume to role of pery aunt or slut sister. This site also hold my old sissification content. While I don't upload it anymore, I do have a soft sport for panty boys and sissies which can leak over into my other content, whether I'm making you lick Mommy's panties clean or dressing you up like a sissy baby girl.
Live webcam shows are rare treats not to be missed! If you do miss one, I record the exclusive video here so that you can watch it later. It isn't the same as being in the moment, but at least you get to feel included! You're also welcome to book me for private live webcam shows. In fact, this is the only place that I currently offer them.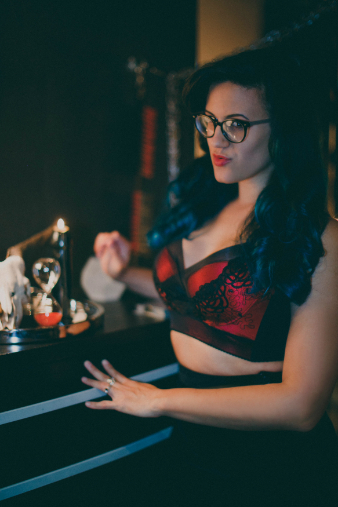 Over the years, I've had guys pitch me tons and tons of ideas for porn studios. Most of them have been, well, not so good. In our consumer-centric economy, people have lived their whole lives believing that if they want something, it's a good idea.
Example: years ago, I had a client tell me that it would have been much easier for him to make a deposit if I added Amazon gift cards to my wishlist. It sounded like a decent idea to me, so I did it. ... I finally took it off because not a single person used it since it was added in, god, 2010?
That said, sometimes I'll get an order for a custom video and I can't help but think it's way too niche and no one is going to like it, only to find that, when I do finally post it to my store, it sells like hot cakes. Sometimes an idea just hits on something and it takes off. Of course, for every amazing custom idea, I receive ten that bomb, but still.
As you may know, I have three studios on Clips4Sale:
Over the years it's been about lesbian BDSM, solo masturbation, taboo role play, miscellaneous fetishes...I'm probably forgetting something. I've just never found a really amazing idea for it, so it's kind of become a dumping ground for everything that doesn't fit into the other stores. It's...it's a hot mess.
So I decided to hold a contest. Do you have an idea for a clips store that you're sure would do well--that a lot of people want to see? Put your money where your mouth is! Here's the deal: I'll be having a poll to vote for the best idea for a clips store. How do you get your idea on the ballot? Get a custom video here. You'll get a custom video, as well as your idea put on the poll.
Why am I doing it this way? First of all, there's a saying in the porn industry: the guys with the least marketable ideas are the loudest. And it's true. I mean, they have to be. If they're not incredibly vocal about their niche desires, no one's going to bother catering to them. However, if they're really loud, eventually someone will (make and huge mistake and) think, "Maybe this is a market worth pursuing."
So, I'm willing to take a certain amount of risk and offer drastically reduced custom videos--until Friday, May 13. After that, you're out of luck!
Also, I've had a couple of people attempt to abuse the system and request customs that already fall into categories that my other sites already cater to, namely sissificaiton and ABDL. To those disrespectful excuses for sneaksters I say, thanks for the $60! That's the cut I make out of the $99 sale on Clips4Sale. Seriously: I did not become an adult actress to make minimum wage, I have rent, an employee, and other expenses to pay. I will not work my ass off for the tiny fraction of that $60 that will go into my bank account. Instead, I will enjoy my free $60 and not buy props, get done up, pay my camera guy, pay my editor, or waste studio time and put wear-and-tear on my camera and lights. Thanks, though!
Other details you should know:
Clips can't be overly elaborate and must be able to be filmed with just little old me. If your idea percludes solo shoots, it isn't sustainable.
No crazy props that I don't have. Need me to buy a $2,000 catsuit to make your $100 clip? Nope. (Seriously, I have guys ask for this sort of thing all the time.)
Again: no ABDL or sissification pitches and orders must be submitted by Friday, May 13.
Clip submissions will be given to my PA, Sam Solo. His email is at the end of the video you have to buy in order to pay for your custom/ballot submission.
Once your clip has been made (by the end of May), I will email you a link to where you can download your clip for free. (So, make a fake email address if you need to.)
In the last week of May, I will be posting the poll to Twitter. Want to better your chances? Follow me and retweet the poll, asking people to vote for you. This is a numbers game.
The long and short of it is, if you have an idea for a clips studio, one that you believe in, one that you know in your heart-on is a good idea and is marketable, then please do share it with me! If you believe in your idea, I will believe in it, too, and make the best clip for you that I can. I really look forward to receiving your submission!